NO
CHILD

SHOULD BE LEFT BEHIND IN LITERACY
When you invest in your puppy's future through Dr Claire's online course, you're also creating meaningful change for Australia's future. Because with every product you purchase, you support Story Dogs Australia.
Story Dogs is based on the successful American literacy program, Reading Education Assistance Dogs (R.E.A.D.). The R.E.A.D program is a comprehensive literacy program built around the idea of children and young adolescents reading to dogs.
We donate $5 for every course purchased to Story Dogs to help Aussie kids become lifelong confident readers.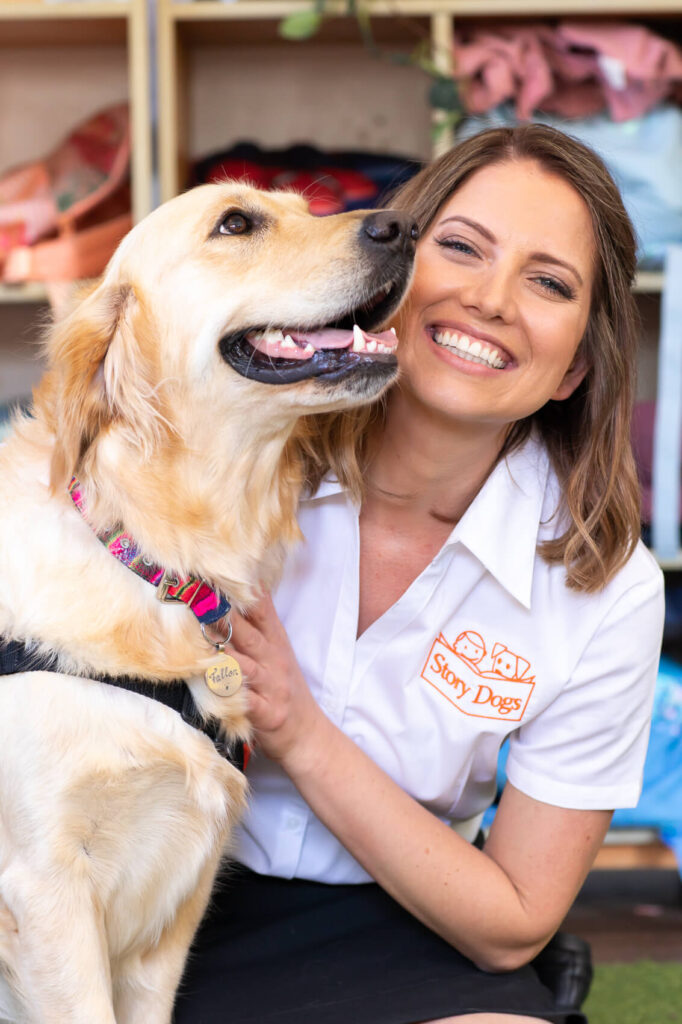 "We were so excited when Dr Claire agreed to come on board with Story Dogs and help us to build awareness around the importance of supporting Aussie children to become confident lifelong readers. With her passion for dogs, children and literacy we couldn't have hoped for a more perfect ambassador"
– Janine Sigley, Co-founder of Story Dogs Australia